Soothe Magnesium & Coffee Scrub
"  tried the Peppermint scrub & loved it, it was so fresh & zesty. I love the magnesium as it really helps my bones & sore muscles. Great that it is vegan & cruelty free as well. "
Juanita Heart - Soothe Scrub Customer
Soothe those sore muscles and irritated skin for ultimate relief.
Our unique combination of mineral and botanical ingredients will effectively smooth, soothe and moisturise your skin from head to toe after just one use. Buff away that dry skin and help your blemishes to heal much faster whilst targeting cellulite, stretch marks and skin irritation. You'll also be helping those tired muscles with a double dose of natural Magnesium.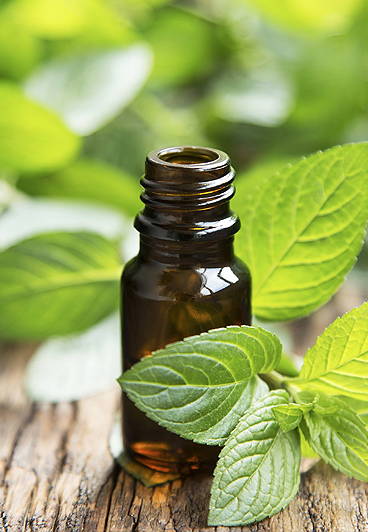 Peppermint Essential Oil
Leverage the healing power of peppermint to melt away tension headaches, soothe sore muscles and tend to an aching back. The beautifully invigorating scent will also boost your energy when you're feeling tired or simply need a boost.Its calming properties target inflammation and soothe rashes whilst the menthol scent can provide relief for colds, coughs especially during allergy season.
Scrub Base

Our combination of magnesium sulphate and chloride not only detoxifies your skin but it will leave you with more energy, relaxed muscles, less headaches and the best night's sleep of your life!Each time you use our coffee-based scrub, it stimulates blood-flow, which targets cellulite, stretch marks and other skin imperfections. Further superpowered by the antibacterial and anti-inflammatory properties of natural oils, this scrub will deeply cleanse your skin, remove excess oil and unclog your pores, leaving you with a smooth, glowing complexion.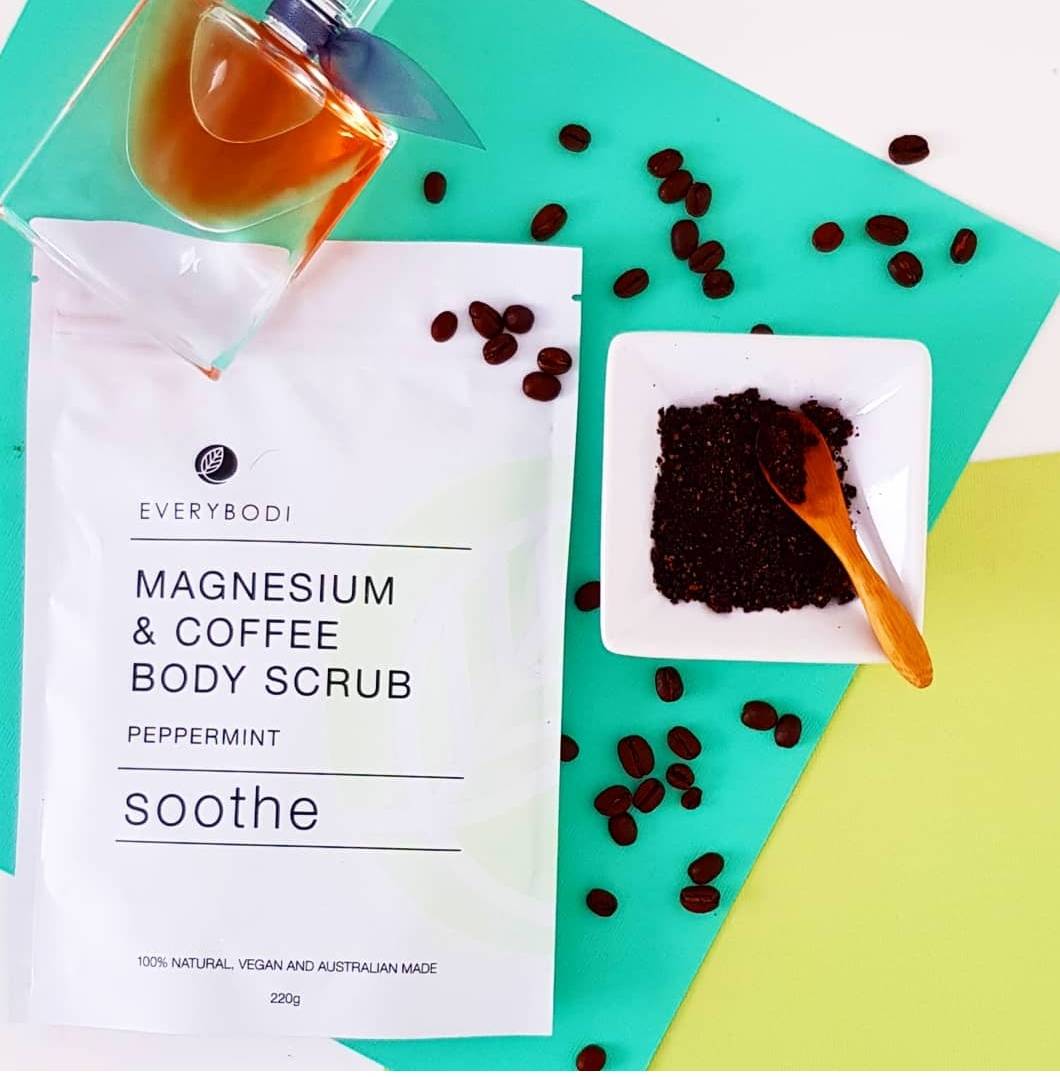 Usage
Invigorate your senses and revitalize skin cells from the comfort of your bathroom with our healing scrub. After dampening your skin with warm water, gently massage a handful of scrub into your skin to polish away dull skin cells. Leave the scrub on for as long as you fancy — the longer it's left on, the softer your skin will be and the sooner you'll experience the benefits. Rinse well and pat dry when done. For best results, we recommend using the scrub 3-4 times a week.
Ingredients
Magnesium Sulphate

Magnesium Chloride

Coffea (Arabica)

Cocos nucifera (Coconut) Oil

Persea americana (Avocado) Oil

Vitis vinifera (Grapeseed) Oil

Mentha Piperita (Peppermint) Essential Oil